I am SO NOT COMPLAINING. Just stating a fact that I have three mantles to decorate for Christmas this year. Compared to one for the last 5 years, it's a little bit fun and a little bit CA-RA-ZY. I'm still loving these thrift store books I used in my Fall decor, so I'm working off a red and brown color palette this year in the Family Room.
A little glitz, a little nature and some great red cardinals from Target's Smith and Hawken collection.
I also love my fun and funky wire and pearl tree on the left side of my mantle. There may be some stockings hanging on here before all is said and done. I haven't decided where to put them yet. We have our kiddos all here this year so we'll need FIVE stockings!!! YIPPEE!
The Christmas tree is only partially decked. There are a ton more ornaments to put on it.
I don't think the stockings will fit on here. It just may be good enough for this year.
Later I added some sparkly birds and garland for a little more bling.
This little entry table will see a poinsettia and probably some fresh greens soon.
Well, toodle ooo, I've got a lot more to do.

I'm participating in the Mantle Linky Party today. Come check out the beautiful mantles.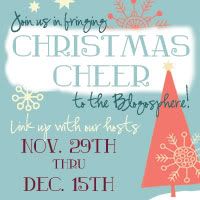 I'm also participating in Rhoda's Holiday
Mantle Party
. Make sure and visit!